Traveling with Fido
Rebecca Stanley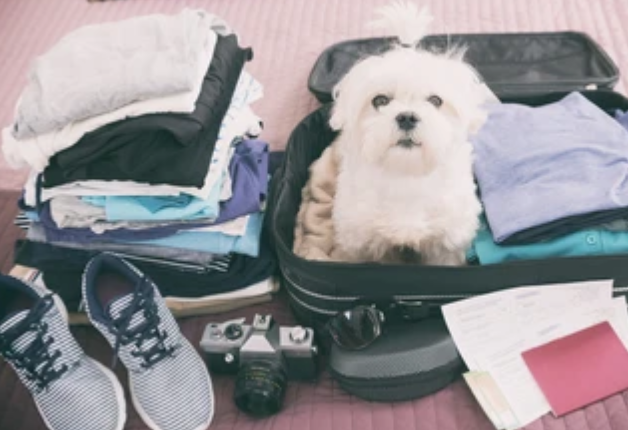 Pets are part of the family, so why board them when you go on vacation? Although hotel pet policies can seem like a complex maze, they are easier to understand and navigate once you know the basics.
I love to travel. I also bring at least one of my dogs with me, if not more.  If I have the time and the destination is not too far away, I travel by car.  If traveling by plane, which I truly try to avoid,  I check with the airline for their animal policy. Though rules vary from airline to airline, your dog can typically only fly in the cabin—a.k.a. as a carry-on—if they are small enough to fit in a carrier under the seat in front of you. Any larger than that, and your pup will have to travel in the cargo hold, with the luggage and freight.
Use a third party website to check hotel individual property pet policies, target brands that are truly pet-friendly, and watch out for sky-high pet fees from some big-name hotels.
Here's the basics of staying at hotels with your pets.
What 'pet-friendly' means (and doesn't)
A pet-friendly hotel is generally one that allows some animals on the property under some conditions. However:
Many pet-friendly hotels charge an additional fee. Sometimes this is a flat per-stay fee, sometimes it varies by the number of pets or number of nights stayed.

Not all pet-friendly hotels allow all pets. Most allow dogs only, and many of those have size and breed restrictions.

Most hotels don't allow pets to be left unaccompanied.

Each individual hotel, even within the same brand, often has its own pet policy. Staying at one pet-friendly Marriott, for example, doesn't mean all Marriott properties are pet-friendly.
Make sure to check the specific policy for the hotel property you're considering before clicking "book."