Can My Pet get Covid-19?
Rebecca Stanley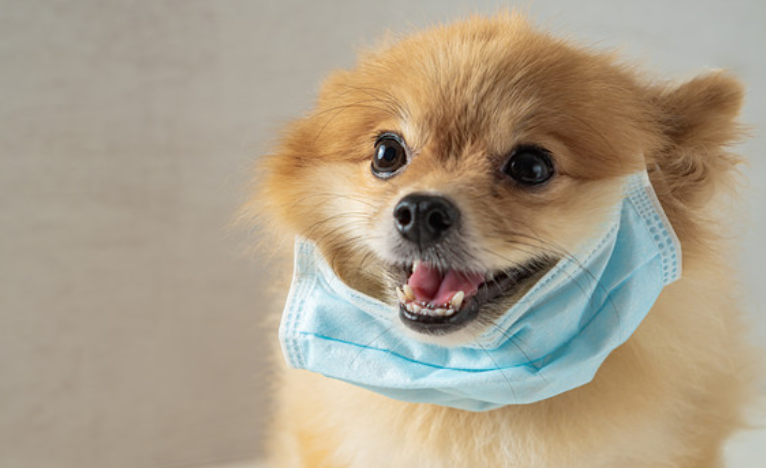 What you need to know:
·According to the CDC a small number of pets worldwide, including cats and dogs, have been reported to be infected with the virus that causes COVID-19, mostly after close contact with people with COVID-19.
·Based on the information available to date, the risk of animals spreading COVID-19 to people is considered to be low.
·The virus that causes COVID-19 can spread from people to animals in some situations, mostly during close contact.
·Treat pets as you would other human family members – do not let pets interact with people outside the household.
If a person inside the household becomes sick, isolate that person from everyone else, including pets
Infected pets might or might not have any symptoms. Of the pets that have gotten sick, most only had mild illness and fully recovered. Serious illness in pets appears to be extremely rare. If you have pets, treat them as you would other human family members to protect them from a possible COVID-19 infection.
Because there is a risk that people with COVID-19 could spread the virus to animals, pet owners should limit their pet's interaction with people outside their household.
Walk dogs on a leash at least 6 feet away from others to protect them from interacting with people outside the household.

Avoid public places where large numbers of people gather.

Do not put a mask on pets. Masks could harm your pet.
Pets infected with this virus that do have symptoms usually have mild illness that can be taken care of at home. If you think your pet is sick with the virus or if you have concerns about your pet's health, talk to your veterinarian. Most pets that have gotten sick from the virus that causes COVID-19 were infected after close contact with a person with COVID-19.
Protect your pets if you are sick
If you are sick with COVID-19 (either suspected or confirmed by a test), you should avoid contact with your pets and other animals, just like you would with people.
When possible, have another member of your household care for your pets while you are sick.

Avoid contact with your pet including petting, snuggling, being kissed or licked, sharing food, and sleeping in the same bed.
If you must care for your pet or be around animals while you are sick, wear a mask and wash your hands before and after you interact with them.
There is no evidence that the virus can spread to people from the skin, fur, or hair of pets. Do not wipe or bathe your pet with chemical disinfectants, alcohol, hydrogen peroxide, or other products, such as hand sanitizer, counter-cleaning wipes, or other industrial or surface cleaners. Talk to your veterinarian​ if you have questions about appropriate products for bathing or cleaning your pet​​.  Professional groomers are fully capable to bathe your pet. Contact us if you have questions.